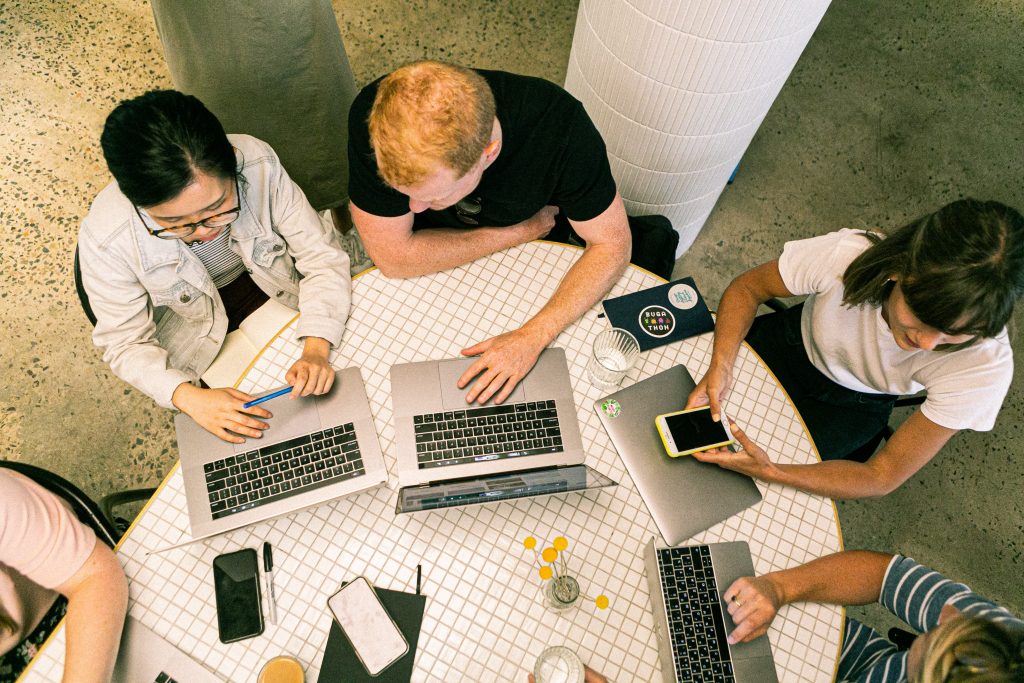 Digital marketing has some huge advantages (considering that it's done right). With the right strategy, digital marketing can shoot your business to new heights. However, as business owners, there is an insatiable urge to always be sure of your decisions when it comes to growing your business. One of the grueling decisions to make is whether you should hire an agency or not. This is why we are addressing your top "what ifs" before hiring a digital marketing agency. 
As you read through this article, allow us to soothe these mind-boggling what-ifs and answer them to the best we can. And hopefully, when you reach the bottom of this article, it would bring you enlightenment on whether your business needs digital marketing assistance or not.
What if #1: They won't understand my business.
Digital marketing agencies are trained to handle different kinds of clients with different businesses. Remember, your business (harsh as it may sound) is not unique. If your business specializes in (for example) food, well, surprise surprise, there are also a number of other food businesses out there similar to what you have to offer. Given that fact, the question you have to ask yourself is how will your business stand out?
Agencies make it their business to understand yours. They have studied and understood multiple business industries as well as their target market, the right social media strategies, and essentially the right approach and tone on how you'll present your business online.
Digital marketing agencies know what's going to work, how it's going to work, and the material you'll need to get on top of your game. They understand that in the digital marketing world, competition is tough, and creative ideas matter. So, if your "what if" is digital marketing agencies not understanding your business, keep your mind at ease knowing that you will be working with experienced individuals with fresh ideas who will dedicate time and attention to your brand
In summation, digital marketing agencies will…
Allot time and research to know and understand your brand.
Will provide fresh strategies to apply to your brand.
Timely and on-trend social media posting.
Relevant content.
Will apply competitor analysis (for your business's gain)
We will also continuously do thorough research on new trends we can apply to your business.
And voila! That's not all we can do, but, one thing's for sure, you shouldn't be worried if the digital marketing agency won't understand your business because it is a standard process for us to know your business's strengths, know its weaknesses, spot its opportunities and to be ahead of the threats.
What if #2: They won't be able to deliver results
Don't expect huge returns of investment a day or two after signing the contract, that's for sure. Keep in mind that you are working with creative people, not magicians! As the saying goes, "patience is a virtue" and it also applies to digital marketing. Nevertheless, it's absolutely normal for clients to have high expectations in terms of quality output and data since that is the goal after all.
But aside from that, you also have to understand that solidifying your presence in a digital platform can take a while. This will be a slow burn to your target audience (especially if you're a start-up business).
So if your "what if" is your digital marketing agency not being able to reap outstanding results, then let us clear that by saying that agencies are driven by numbers and results. As a digital marketing agency, our shared goal is for your business to strive online, and giving you top results is one of our main priorities.
Digital marketing agencies will enable you to…
Receive monthly reports on your social media's progress.
This will let you be more informed on the latest trends that can be implemented in your business while you focus on the technical side of things.
We will also monitor your social media's development in terms of followers and page likes.
Don't know which social platform to use? We can recommend the best ones and set them up for you as well.
Have strategic posting in terms of your brand's awareness. (with brand awareness comes conversion in the long run)
Hiring a digital marketing agency will be very advantageous for your business especially if you're very nitty-gritty with the numbers. Also, having someone manage the social pages, will help you focus on the corporate side of things. So, as a final word, if your main "what if" is not getting results, rest assured that digital marketing agencies are driven by results and the satisfaction of their clients.
What if #3: They won't dedicate enough time to my business
This is a very understandable concern for business owners. Considering that most digital marketing agencies have multiple clients under their wing, you would want to make sure that they have the capacity to cater to your business needs.
To set you at ease, usually, digital marketing agencies have a cap on the number of clients they can cater to in a given timeframe. With this said, we're pretty sure you're safe in this department since they'll probably let you know firsthand if their load is full.
Moreover, digital marketing teams make it a point to set healthy and blooming relationships with their clients. A key factor in this is constant communication with you in regard to future plans for your business. Not enough time you say? Expect marketers to shower you with ideas as questions as you go. After all, they will be needing your approval in most of the posting, design, and content. That alone takes a lot of time and dedication for the team. So we hope this eases your "what if" in regards to digital marketing agencies not having enough time for your business! Because once you sign the documents and you're onboarded, that commitment comes to both ways. 
You will receive…
Constant communication.
A flurry of wild and trendy ideas to grace your day.
Reporting.
Emails.
Approval.
Pitching of ideas
Weekly meetings
And so much more! Communication plays a vital role in making your brand known to your target audience and marketers know this.
Make WeDigital your go-to digital marketing agency!
We have all the tools and strategies for your business to reach new heights. WeDigital is a modern digital marketing agency that can cater to your website, social media, hosting, and SEO needs. No "what ifs" are guaranteed with us that's for sure!
Sources: