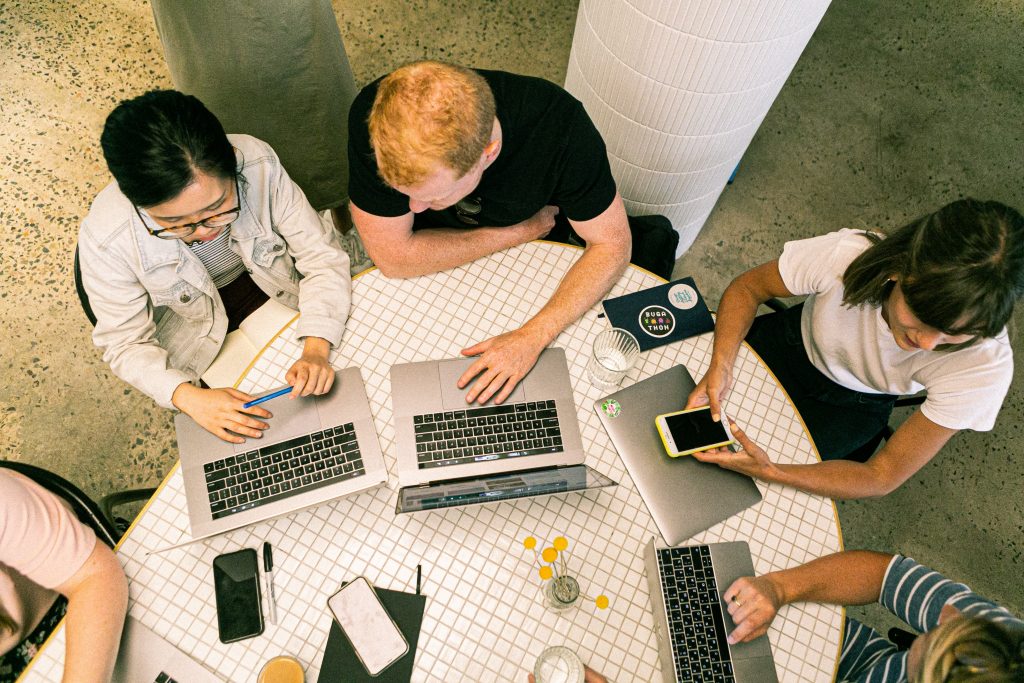 Every digital marketing agency aims for businesses to establish their brand and thrive through consistent posting and being in line with trends. But the center of it all (work-wise) is the business relationship shared between both parties. Like any other relationship, client and agency relationships are fickle but sweet. It is a bond wherein trust and commitment stand tall above most. But at the end of any day, a good working relationship is what we aim for and the shared goal is to make businesses reach more people and convert them into potential consumers. 
Let's take a closer look at the ways how we can nurture better client and agency relationships by keeping in mind these ten things to apply.
1. Thou Shall Not Be Mean!
Be kind to the team you are working with. Kindness brings out the best in people. Behind every success of a business comes a very good digital marketing company that makes sure that you are seen and heard on the digital platform. We are aware that some days can be stressing than most, but always try to encourage your team. Don't belittle or talk them down if you are not satisfied with their performance.
Digital marketing agencies work hard to make sure that your brand succeeds. Thinking outside the box is more difficult than you think especially when a number more clients are demanding the same thing – which is unique and different content.
Therefore, take the scenic route in addressing problems (if there are) by being calm and considerate. Communicate what's wrong and align with your team. Trust us when we say that being a jerk will only lead to unnecessary strain to your supposedly mutual success.
2. Praises (even simple ones) can go a long way.
Digital marketing agencies always aim to please. We don't even mind going the extra mile and answering some client inquiries during our rest days. Although displeasure and anger are not indifferent to us, it still has a discouraging impact on creators whenever they receive one. Therefore, praises can go a long way, even the little ones! Heck, it could even pave way for an impromptu pizza party! There's nothing like uplifting words to boost team morale and increase productivity.
Think of it this way, praises equal to very good mood boosters for marketers. Your team will likely be more motivated to find new ways in finding the latest trends and strategies that can help your business grow even more. Remember, nobody likes working with a grumpy old troll.
3. Be gentle when your team fails.
It doesn't necessarily mean that you are disregarding their failures or letting them "off the hook". Working with a digital marketing agency that is obsessed with client satisfaction, except that they're already beat with the failure as it is. Hounding them with scathing words will only rub salt on the wound and discourage spirits. 
4. Transparency, honesty, and good communication is the best policy.
There is no such thing as over-communicating. To maintain a healthy client-agency relationship, it's important that you are aligned with each other's needs and objectives. Strategies, suggestions, visions, etc, should be told upfront and discussed in detail. So when the time comes, these strategies can be executed flawlessly.
In line with this, one of the key objectives is for good communication is for both parties to work in harmony in which they are comfortable in expressing disappointments, happiness, and achievements of the business.
5. Thou Shall Not Force Agencies To Follow Your Business Processes.
You have yours and agencies have their own as well. Digital marketing companies have a well-oiled team that follows a strict process
As much as possible, try to assimilate to the agency's processes for communication, asset management, and creative approval. Productivity lives and dies by airtight processes. Managing multiple clients is a difficult task; the last thing you want is to toss a wrench into an agency's carefully calibrated machinery.
6. Thou Shall Not Abuse The Work-Life Balance.
Agency life is incredibly demanding. If your point of contact doesn't reply to a text at 10 pm, it's not because they don't care about your business. It's because they can't win for you without being intentional about their downtime. We call it "respect the rest." And it's one of our core values.
7. Hit your deadlines.
While many clients have no problem holding an agency to a deadline, it's equally as important that they hold themselves to deadlines. On-time asset deliveries and creative approvals — as well as responsive, proactive communication — are indispensable.
8. Don't ask for custom reporting.
This goes for any customer service not explicitly agreed upon in the contract. Tapping your agency for out-of-scope tasks may seem like a good idea in the short term, but the distraction will take valuable time from the agency's core tasks in the long run.
9. Don't compete with the agency.
If you've delineated responsibilities properly, this might not be a problem. But when you or one of your in-house team is trying to demonstrate that they're better digital marketers than the agency staff, it'll result in relationship decay.
10. Don't base your expectations on another brand's success.
Every brand is different; every business situation is unique. Past successes don't mean success is guaranteed, even if those successes are in a related vertical. All a case study means is that an agency's knowledge and skill can create success.
Make WeDigital your go-to digital marketing agency! 
We have all the tools and strategies for your business to reach new heights. WeDigital is a modern digital marketing agency that can cater to your website, social media, hosting, and SEO needs. No "what ifs" are guaranteed with us that's for sure!
Sources: