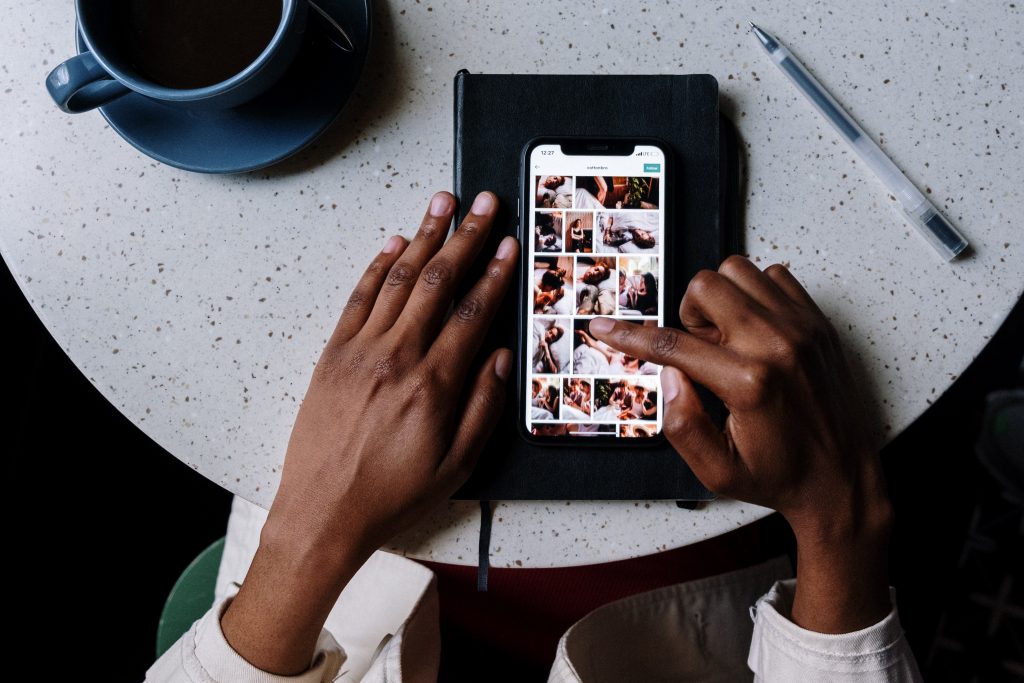 Arranging your Instagram grids to their most visually pleasing form is not a walk in the park. It takes a lot of planning, organizing, conceptualizing, and many more. You might have tried and failed at one point, and it's completely understandable. Now, you might be wondering, what are the tips and tricks of influencers and different brands in keeping their Instagram flawless with their grids? Settle those pretty minds, cause you're in luck! Here, we'll be discussing the best ways how you can design your Instagram grid and turn it into its most appealing form. For sure, people won't get enough scrolling through them once you're done with this article!
Why is it important to make aesthetic grids?
Remember that your feed is a reflection of your brand. Think of it this way, your Instagram feed equals a viewer's bird's eye view of your entire profile. For brands and influencers alike, curating your Instagram feed by mirroring it with your image, style, and voice, will instantly give viewers a feel of what you are all about with just one glimpse. Not only that but making your grids beautifully synchronized can also gain you more audience attention.
It's no secret that people love looking at things pretty things and sometimes that's enough for them to click on that follow button. Yes, aesthetics has that effect on people, especially if it's one that they can relate to. Also, it's a definite plus when people see that you've put in a lot of thought and effort to your content. And when all this comes to play, it will definitely exude professional creativity.
Here's how you can beautifully design your Instagram feed.
It's really not as easy as it looks, but it can reap rewards once you've done it. All it takes is careful planning. Making a beautiful Instagram grid (if it is successful) can strategically communicate your brand's purpose, and generally, what you can offer your target audience. You see, it's not just making a beautiful Instagram account, but what matters most is producing quality posts. This entails high-quality photos, videos, and effective calls to action.
1 Color combinations matter.
Be consistent with 2-3 colors. As you notice with @aww.sam's Instagram account, her primary colors are yellow, red, and orange all throughout her feed. There's nothing like making a statement than coming off as a matching set. Plus, it is visually pleasing to see colors that are coordinated with each other. Her postings are quite different from the next one, but as you notice, it still looks good. This is because being consistent with 2-3 colors makes your grids a uniform set.
2 Make alternating effects.
Worrying about overloading your feed with photos that are "too much"? There's actually a way to style your grids in a way that it'll still look cleaner. This method is called an alternating effect wherein you make your grids as sort of a checkered pattern. Just look at @bossbabe.inc's Instagram grids. Notice how they alternate each other with photos and quotations? It makes a nice symmetry of words and photos throughout the entire feed.
3 Portrait pieces are good too.
Make a big statement and design your Instagram grid using huge portraits just like this one with @jomalonelondon. Notice how minimalist but edgy it is? Yep, you got it right, that huge photo that consisted of four photos is what made that "boom" moment for the grid. Having portraits in your grid will make your feed look like effort has been poured into it. Although apps can already do this to photos, having it on your Instagram will have an instantly different effect. 
4 Make three in a row!
Make use of the three rows and three columns of the Instagram grid. A way t make your grids look uncluttered, try a three-by-three routine. See the grids of @fullspiritquotes? They used a three-by-three concept by making three identical posts in one row. This makes it an easier way to make your grids look synchronized with each other, and yet, it still looks aesthetically pleasing to the eyes. Not to mention tidier!
Make WeDigital your go-to digital marketing agency!
We have all the tools and strategies for your business to reach new heights. WeDigital is a modern digital marketing agency that can cater to your website, social media, hosting, and SEO needs. Want to know more? Head over to our website to know more about digital marketing. If you're interested to do business with us, just give us a ring! We're very interested to know your thoughts.
We hoped we helped design your Instagram grid as easily as one, two, or three! These are the four of the most awesome Instagram grid designs that can be useful in building your businesses or brands online. Anyways, see you on our next blog!
Sources: