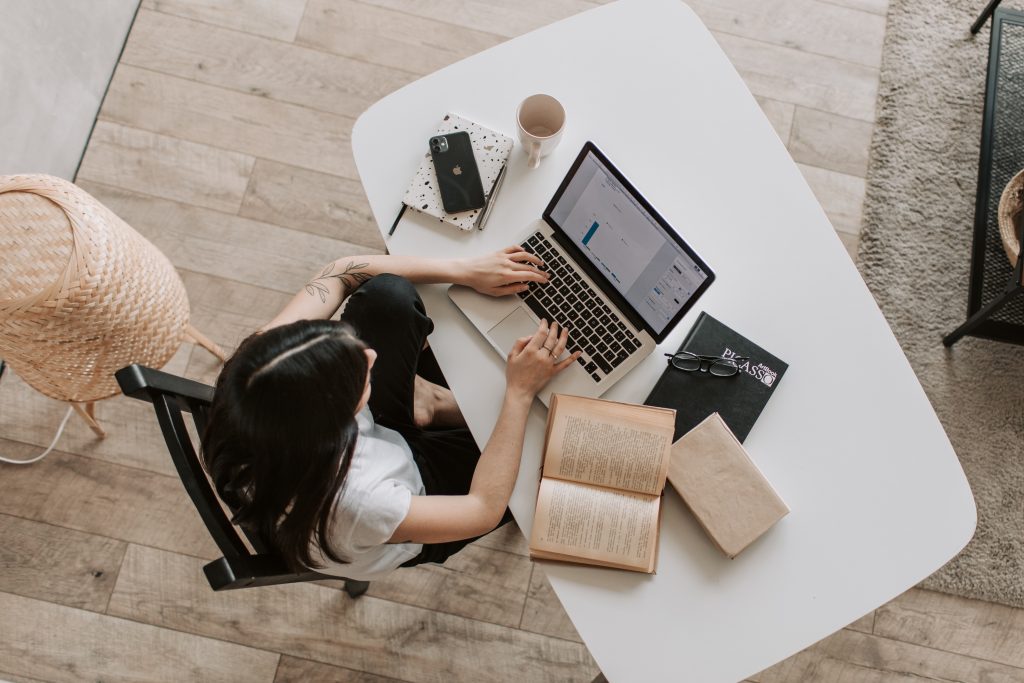 What is a Digital Footprint?
It is any trace that you leave online. Whatever data you put up online including the websites that you visit, information that you put on different platforms – basically anything you put up or consume in the digital space is your digital footprint. These footprints can be gathered and used by advertisers to track your activity and customize an advertisement for you. Your digital footprint is also essential for employers for them to be able to conduct an online background check on you. It's a double-edged sword that you can use or that can be used against you.
Why is digital presence important?
Nowadays, being digitally present is an asset. There are a lot of career opportunities in the digital world. A lot of businesses have digitized their transactions to keep up with the evolving market. Being digitally present means being accessible to a wider audience that you may not be able to reach if you are still using traditional strategies.
What are the dangers of leaving too much of your digital footprint?
Putting yourself up online also has some repercussions. Being up online means you are sharing bits and pieces of your personal life with people you do not know personally or with people who you might never encounter in your entire life.
Cybercrimes know no boundaries as Interpol described it. Anyone can mask themselves online and commit crimes using the available information of people online. In 2021, there has been a 68 percent increase in data compromises in the United States alone. The insurance industry suffered the most when it comes to ransomware attacks – followed by the consumer goods and the telecommunications industry. The Federal Bureau of Investigation (FBI) has reported a 7 percent increase in crimes committed online by 2021 incurring a total of $ 18.7 Billion in losses from 2017 to 2021. The top crimes committed are the following: extortion, identity theft, personal data breach, non-payment or non-delivery, and phishing, vishing, smishing, or pharming.

This is possible because of the overwhelming and continuously growing amount of data made available online. Therefore, you are more prone to become a victim of cybercrime when your data is not protected and monitored.
How to protect your data online?
Protecting your data online is also protecting your personal life. In a world where everything is accessible to almost everyone who is connected online, it is your duty to keep some information safe and away from any danger. Here are some tips that can help you secure your personal information even with a digital presence :
1. Minimize the personal information you share online.
No one can avoid the use of any digital transaction nowadays given that we are in the digital era. Keep your personal information confidential and be mindful of the amount of it that you share online. As they say, once it's up in the digital space, you can't take it down anymore. Limit what you share online!
2. Think before posting anything on your social media account.
Think before you click already sounds cliche but it sure does find its niche. Do not let a burst of emotion push you to post anything online that will have lasting effects on you.
3. Do not install questionable software or applications on your devices.
Strengthen your defenses against crimes committed online by filtering the applications that can have access on your devices. Use software and applications from credible and legitimate sources. Anything that is too good to be true it probably is. Ask the help of tech savvy people when faced with this dilemma to avoid further problems.
4. Lock your devices in case you lose them.
Take advantage of the security features of your devices. Use strong passwords in your digital accounts. Use two step verification systems on your accounts and get notified once it is accessed elsewhere without your knowledge.
In conclusion, there is no escaping this digital space anymore. We have to live in it and with it. Thus, we can only be as private as much as we allow ourselves to be. So next time you post anything online – be it a status or a picture – think wisely and make sure you are ready for the effects of it later on.
Make WeDigital your go-to digital marketing agency!
Are you thinking of doing business online or do you want to boost your growing business online? If you want to learn more about digital marketing, visit our website. If you are interested in doing business with us, you can reach us through our Facebook page and website. Stay safe in real life and online!


Sources: