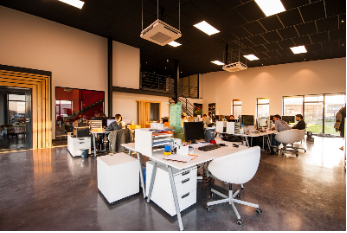 We all know how the old adage goes, "Before you help others, you must first help yourself." And how do you get a new business up and running with a snap of a finger? Realistically saying, you can't, cause to build a successful brand, you need time and a lot of help! This is why we're counting down the best digital marketing agencies in Manila for small businesses to established companies. These are the digital marketing companies you should consider to assist you with your business growth!
Marketing agencies to consider:
Initially, if you're looking for a digital marketing agency that can successfully bring your business on top of the internet chain, you also need to evaluate what your business needs the most. Is it a website? Is it SEO? Or maybe you need someone to manage your social media. Basically, knowing your needs can help you determine what kind of digital marketing agency you need.
These companies all have specialties and strengths to offer that can help you assess, strategize, and execute a marketing plan that can boost your business' presence and website traffic.
Why Choose WeDigital PH?
WeDigital is a competitive digital marketing agency whose sole purpose is to provide purpose-driven content that can make any business skyrocket to the top. We don't only provide necessary materials for our clients, but we also make it a point to truly assess and understand the brand's voice, personality, and looks. In this way, we'll be able to transcend those aspects into creating beautiful graphics and captions that can speak to target audiences and potential customers.
Our company specializes not just in one area of digital marketing but a broad spectrum of services that can surely meet any of your digital needs. This is your one-stop shop to make the business of your dreams come true.
WeDigital can offer:
Web Application Development
Web Design
SEO Services
Graphic Design
Digital Marketing
Social Media Management
Partner with a trusted digital marketing agency!
Being on the internet has now become a necessity. It's not even a choice for businesses anymore, you just have to be online. Therefore, finding a digital marketing agency has never been more significant for companies as it poses huge benefits for growth and market reach.
Certainly, finding the right company to successfully put your business on that kind of platform is a huge plus. Remember, as Steven Wright put it, "It's like the Wild West, the Internet. There are no rules." consequently, for your business to thrive online, you would undoubtedly need competitive minds and skills. And WeDigital can provide you with the right tools to do it right.