Appeal to emotion is one of the most effective ways to capture the heart of your target audience. One of the most successful ways on how you can achieve this is by the use of memes. Ultimately, they can be dramatic, romantic, funny, but most of all, it is very relatable to the public. So to say, without the use of memes, your business might have the greater advantage to get noticed and getting ahead of your competitors. As professional marketers in the business, we're giving you the ultimate cheat sheet of the year to level up your online marketing!
Let's talk about memes!
Memes spread cultural information by imitation. Before it became the version of what we see on the internet today, according to the founder, Richard Dawkins, are tunes, ideas, catch-phrases, clothes, fashion, etc. Yes, it could be anything! In the coming years, people became more creative and expressive creating more relatable content. Eventually, in the present times developed into this:
Memes are everywhere that's why it is important to use them accordingly without hurting your own brand! Timeliness is one of the key factors in how you can achieve this. If it is up to date and relatable – the audience will surely engage with your brand.
Take this scenario as an example: Let's say it's Christmas and you've decided to upload a meme about Halloween or about a food crisis, this is definitely a big no! Just like any other type of online content, memes must be trendy and in line with the times!
However, not to worry! As we've mentioned, we've come up with the ultimate meme cheat sheet for online marketing. We've listed here the trendiest meme that your brand can use for each month of the year. We hope this article helps! Check out more digital marketing stuff on our website.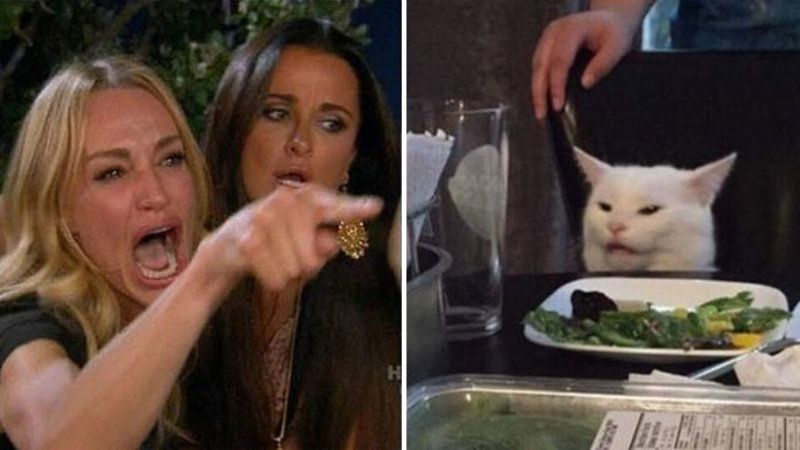 Sources
https://humornama.com/memes/when-you-become-a-social-media-marketer/
https://bestfunnymemes.com/wp-content/uploads/2021/08/digital-marketing-memes-collection-google-algorithm-update-meme-1024×683.jpg
https://bestfunnymemes.com/wp-content/uploads/2021/08/ppc-memes-collection-dont-want-to-do-ppc-meme-1024×683.jpg
https://hips.hearstapps.com/hmg-prod/images/womanyellingcat-1573233850.jpg?resize=1200:*