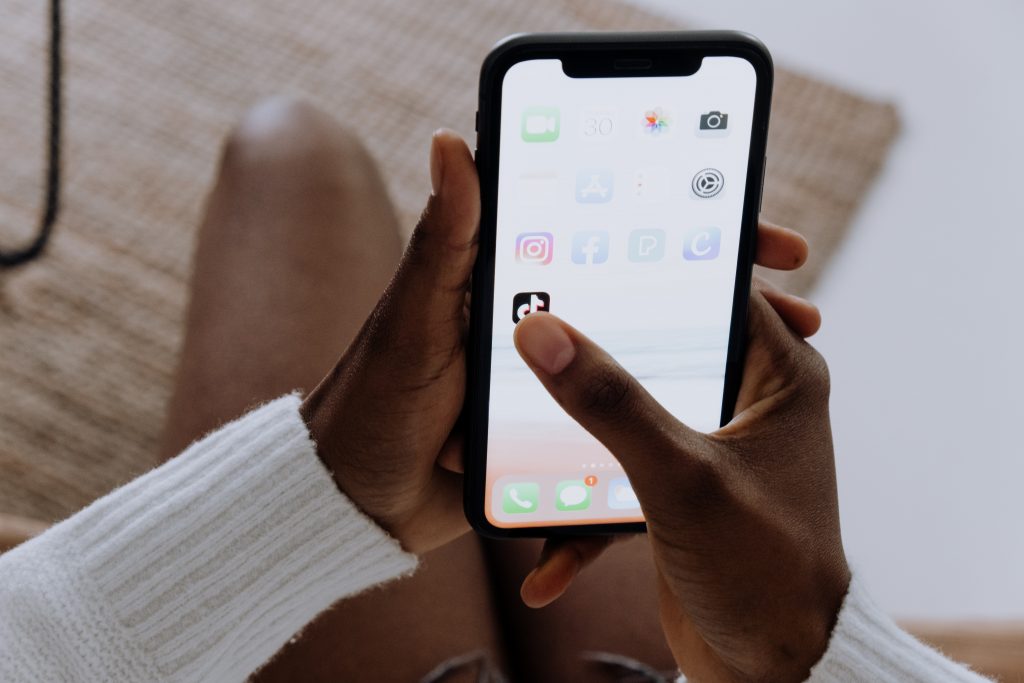 Feeling a little stuck content-wise? Don't worry, even the most popular TikTok influencers run out of ideas as well. However, the beauty of TikTok – a video content making platform is that the possibilities are absolutely endless. Your videos doesn't have to be long or it doesn't always have to follow the most popular trend online, as long as the content you have rings quality. Here, we'll be discussing creative TikTok ideas that can go viral online!
If you're a TikTok user, you've probably encountered hundreds of different little role plays, dance videos, and other wacky stuff that's in there. The key is to sometimes join the trend, but do it better, and be more relatable to your audience. If not, then that's cool too! Again, there are a million other ways, to be noticed on TikTok. Talking about the million ways, here's seven of the million!
1. Song Imitations
They say music is a key to bringing people together. Well, in this case, it definitely brings the TikTok community closer one song imitation at a time! If you're a "songster" then why not lip-sync to the famous or newest songs that's trending? But we're not talking about simply lip-syncing alone, you can include your own twist to it.
And if you're wondering, no, you don't have to be actually good at singing to join this trend. Just make sure the your lips don't fall short in following the lyrics!
2. Dialogue Reenactments!
If you think your niche is with acting then why not try dialogue reenactments on TikTok? Again, you can add your own twist to it! It doesn't have to be the same acting and the same scenario as the one you're actually copying, you can actually make it sort of comedic! Hey, anything that makes people laugh is a sure hit to gain more views and followers on TikTok. Who knows? This may also be your gateway to enter the gates of professional acting! (Wow?! But yes, TikTok can make that happen).
3. Dance Videos
This one never gets old. If you think you can move and groove to the music, then TikTok is your platform to show'em what you got. There are tons of choreographies that you can learn! You can dance with a group, you can find another person to do it with, or you can even do it alone if you want. For those who doesn't know how to dance but still want to join in the dance craze on TikTok, you can too! Just find simple dance formats you think you can do.
4. Pet Videos!
Our furry friends is the way to our viewer's heart! If you have a super duper cute pet to show off, then why not feature them on your TikTok page? The beauty of this? They don't necessarily have to do anything. They just have to be their adorable furry self. You can show them off with their favorite toy, their meal times, running, etc. So don't forget to document all of your dog's memorable moments via TikTok! May we suggest always having your phone on hand so you won't miss a single thing!
5. Doing Art
People find the process of art really interesting. So, if you're interested in painting, scrapbooking, sculpting, or making DIY, then don't hesitate to show it on TikTok! This is fairly easy to do, just put the setting in high speed and record yourself doing your craft. If, however, you find yourself having a creative block, then we highly suggest connecting to your audience by asking them if they have any requests for you to do. You'll never know, people might even be interested for you to make them some of your art!
6. Tutorials!
Tutorial vids are one of the most popular contents not just in TikTok, but in every platform! So, of you're an expert at something, why not share it with an audience? Just do a step by step process of how it's done, and voila! You now have a TikTok tutorial content. You don't even have to comment or talk since TikTok can do it for you! Amazing right? Mostly its the makeup tutorials that are constantly hyped in social medias but hey, why not let them in on something a bit out of the beauty context huh.
7. Collaborate with Influencers!
Draw attention by having an influencer be featured in your TikTok! These influencers have a million of followers on and when you have them in one of your videos, then it's much likely that they'll e curious of who you are. But beware, these influencers are pretty busy, so you're in luck if you have a friend to tag along with!
Make WeDigital your go-to digital marketing agency!
We have all the tools and strategies for your business to reach new heights. WeDigital is a modern digital marketing agency that can cater to your website, social media, hosting, and SEO needs. Want to know more? Head over to our website to know more about digital marketing. If you're interested to do business with us, just give us a ring! We're very interested to know your thoughts.
Sources: