Why is it important?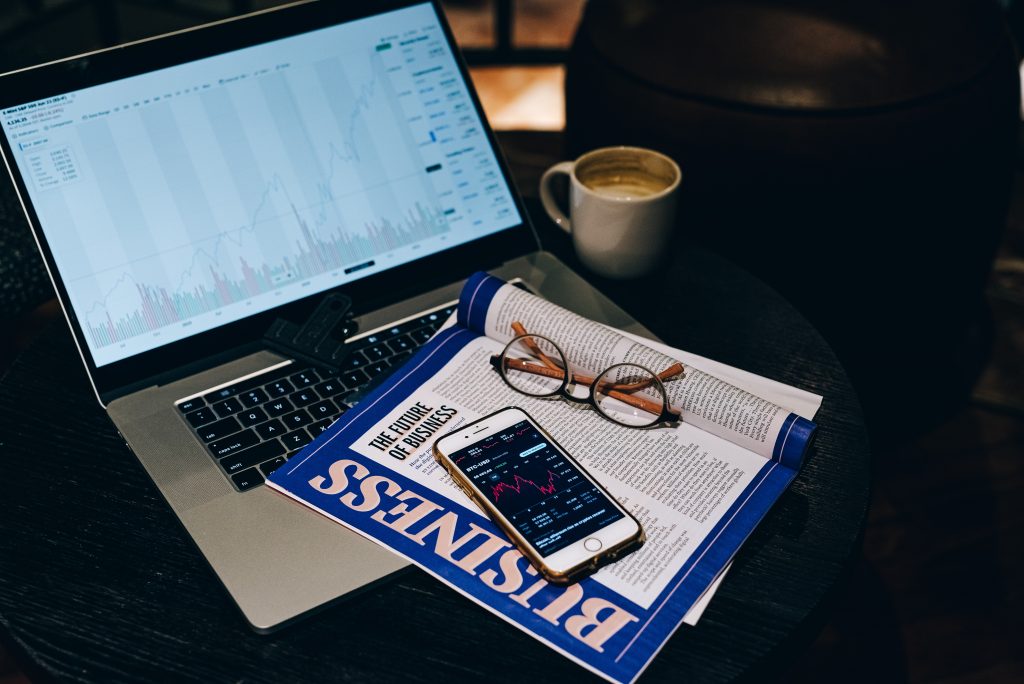 Nowadays, when you hear "newsletter" you would immediately think that it's an outdated strategy to market your business. However, it is in the name itself. A newsletter's purpose is to inform your target audience of what's new in your business. It is to give updates and make your audience aware of new products, promos, and sales. Moreover, sending newsletters is one of the most cost-effective business strategies to take your business to the next level.
Here are some important points on why sending newsletter is essential to your businesses:
It gives people information – Newsletters are a great way for people to be aware of your business. This can give your audience rich information about your brand. With newsletters, you are free to unleash your creative prowess by making it attractive and informative by adding links and visual descriptions.
Advertising and marketing – Have a new promo or a new product you want to promote? Newsletters are a great move to get the word out to the public. Add in great visuals along with the products, as well as informative content, and boom! Your target audience will surely jump into it at first glance.
Newsletters give an expert touch – Keep a solid profile online by exuding expertise and professionalism. Newsletters add to the credibility and confidence of your business. By sending rich content such as articles and the latest issues and news, you're on your way to becoming an expert in your chosen industry.
Build relationships through newsletters – You don't have to send newsletters every day. Once a week or quarterly sending is enough. So how do you build relationships by sending newsletters? It's actually consistency that will bridge you to your target audience.
It widens the scope of your target audience – All brands and businesses have their desired target market. However, sending out newsletters will enable you to widen your scope of audience. How? Ask people to subscribe through your website! This can be done through relatable content that speaks to them.
So how do we build engaging newsletters?
Creating a truly excellent newsletter needs more than just dropping a few words and colors on a blank page. Therefore, we're telling you the ultimate Dos and Don'ts when sending newsletters. This guide will surely help you make a superb newsletter that everyone would like to have.  
DO keep it simple and catchy
Keep in mind that you are not the only business newsletter in your audience's email inbox. We get flooded by these every single day. Therefore, keep your newsletters simple but catchy. Get your message across swiftly. There are many ways how you can grab your market. Be creative, it can be as simple as putting on a catchy heading.
DON'T make newsletters too long
Unless you're reading a magazine or a newspaper, and this is assuming you have free time, it may be ok. But then again we are talking about newsletters. The aim of newsletters is to inform target audiences in a prompt way. Lengthy newsletters have a downside since they have a tendency to be ignored. People nowadays do not like reading lengthy texts and to be honest, most people don't have time for them
DO make content relevant
Tell them something they don't know. Educate your audience about your brand. It can be as simple as sending them your latest promotions, some big news, new services, or upcoming events. Moreover, if there are the latest trends on the market, try incorporating them into your newsletter. People like being in the "now", and if they see that your newsletter is timely and updated, the more that they will likely stop, look, and read your content.
DON'T create uninspired content
Refrain from doing content just for the sake of making them. Newsletters are a source of awareness. They are made to inform people of what you have to offer. It takes effort in putting up reliable and attractive content. If you're not up to it then you may just be wasting people's time.
DO keep fonts consistent
This is speaking regarding the look of the newsletter. Although we want our newsletters creative, it doesn't necessarily mean you should use all different kinds of fonts. Being consistent with one font will exude stability and confidence not only with your newsletter but will transcend with your business as well.
DON'T shift from one font to another
Simply because using different fonts will make your newsletter look untidy. When sending newsletters, we want to send something presentable, understandable, and clean. It's better to stay in tune with your business's theme. On the other hand, if you stray from your signature font, it will only relay unstable grounds to your target audience.
DO figure out your newsletter's goal
Before writing anything, you must first identify the goal of your newsletter. Is it awareness? Does your company want more leads? Are you looking for more email contacts? Do you want more traffic to your website? These are questions that you need to ask yourself first before writing a newsletter. Once you're set on your goal, you'll be able to write much clearer content to relay to your audience.
DON'T write blindly
Delivering your message across in a clear and sound way is one of the goals of newsletters. If you don't have a clear goal, you might only confuse your readers, and you won't be able to get your desired numbers. Remember, when you hit that send button, there is no going back. That's why this is one of the most crucial steps when sending newsletters.
DO design your template consistently
Keep in mind that newsletters are concise. Fitting text and design into a tiny space might be tricky. However, newsletter designs do not need to be extravagant, "less is more" also applies to them. Just make sure that the visual content does not make it difficult for your readers to scan and click the elements of your newsletter. Coming together with a good font and colors will do wonders to your newsletter!
DON'T jump from one design to another
It will only make your content look confused. Sending a newsletter with consistent font and design will send a message of stability and confidence. It implies that effort has been made. Unlike sending jumbled content, this will only relay a negative message to your target audience.
DO make sure your newsletter is mobile-friendly!
People are not on their PCs 24/7. If they're out, they would probably turn to the most convenient device that they're carrying. And that would be their mobile phones.
DON'T send newsletters that are not mobile optimized
You don't want your headline being found in the middle of the newsletter all of a sudden, would you? Not optimizing your newsletter to become mobile-friendly will only mess them up once it's been opened on a mobile device.
DO add in personalized content
In short, write your newsletter as if you're talking to a friend. We enjoy reading things that feel like they're actually made especially for us and not just in general. This will prompt your readers to actually like your content and share them to loved ones and friends. However, keep in mind that writing personalized emails is different from getting chummy with your audience. You don't want to sound sketchy. Remember that you still have a goal and a message to get through to your audience.
DON'T be too formal and stoic
Take into consideration your readers. The people of today are breaking from the stoic traditional style that was used during the time of our grandparents. Nobody wants to get stuffy, hard to read newsletters every week. This will only lead your readers to unsubscribe. Now in the 21st century, people expect to read light texts with a conversational tone of voice.
DO test if your newsletters work
It's better to be safe than sorry. Remember, you are sending this to a whole lot of people. If such instances that errors arise, newsletters are things you cannot take back once it's out.
DON'T skip the email testing
Sending newsletters with corrupt files or links may cause drastic effects. Not only that, but it might also be a costly mistake. Make it part of the process to do email testing before sending.
DO use different topics for your newsletter
Sending the same thing over again might just cause your reader distress. It's okay to send out teasers and awareness newsletters but make them have a unique selling point. Sending two alike things over again will only cause your reader content fatigue. Therefore, don't be afraid to switch things up. Be playful and creative when writing your content. The world is your oyster!
DON'T use the same content all the time
You can't grab your audience's attention with only one content. People like having a variety when receiving newsletters. Remember, there are a thousand more newsletters being sent out by different companies. You would want your audience to click yours among all others because of its unique content.
DO be consistent when sending
Decide when to send emails. It can be once a week, twice a month, quarterly, etc. Once you choose, be consistent. Remember that you can't keep sending out newsletters, timing matters.
DON'T send emails randomly
This is where timing comes in. Follow a timeline, and everything will follow through from there. If newspapers come on time, then so should your newsletter.
DO analyze how you're doing with your newsletters
After your newsletter comes out, try to gather analytics. This is to gauge whether your newsletter performed well or not. This way, you'll know which part of it was well executed. Were there move clicks on the website links? Are people availing of your new product? Did your subscribers shoot up? It's all in the numbers.
DON'T skip analyzing data
This is to document the process of your newsletter so you can take down areas for improvement. As they say, the numbers do not lie.
DO make it easy for your audience to subscribe
Make subscribing more accessible. One of the most common ways to do this is to put a pop-up on your website. The more accessible it is to them, the more likely they will subscribe.
DON'T make it hard for them to unsubscribe
One way of losing customers is letting them run through a maze just to get there. Frustrating isn't it? Let your audience have the freedom to unsubscribe.
Here are more ways how you can improve your business on social media:
THE PROS OF PUTTING YOUR BUSINESS ONLINE
7 SUCCESSFUL WAYS TO ATTRACT YOUR TARGET AUDIENCE ONLINE